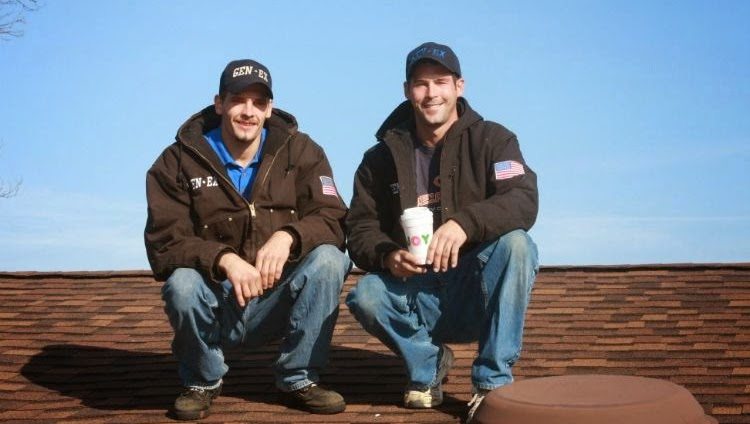 Gen Ex Construction is the number one exterior home service in the McHenry, Illinois area!  Our roofing, siding, and gutter experts have been helping homeowners and commercial businesses for over 20 years!  When you choose to work with Gen Ex Construction you are choosing to work with a business that has:
4.8 Rating on Google 
5 Star Rating on Facebook 
A+ Rating with the BBB 
5 Star Rating with Guild Quality
Welcome to General Exterior Construction.
We are a self-owned licensed, bonded, and insured roofing contractor located in McHenry, IL. Our company prides itself on it's upmost professionalism delivered on each and every job.
We go the extra mile to ensure that every step of your exterior project is completed correctly the first time.
Whether you need an upgrade, need repairs, or have storm damage our techs are always on hand to help you out whenever you need us.  We have the knowledge and the expertise to repair or install any roofing, siding, or gutter work for homes and businesses but also will work with your insurance company to make sure that you are well-taken care.  Of our step-by-step process means that we will be beside you every step of the way so you know exactly what is being done.Our experience gives us the knowledge to tackle any residential job we take on. We follow strict safety and protocol guidelines ensuring the job is done right.
Gen-Ex works hand in hand with our customers so we can complete our job to the customers upmost satisfaction. To make sure every step of your roofing project is completed correctly Gen-Ex creates and follows extensive check list's made specifically for your home leaving no stone unturned.
Our employees are highly trained clean cut professionals working hard to support their families. Employees are identified w/ blue Gen-Ex T-shirts so you can be assured that everyone on your property works for our company. Gen-Ex is a Drug Free Work Environment, making sure that our workers are at their best on every rooftop in this hazardous profession.
Contact Us
Gen Ex General Exterior Construction
Hours
24/7 EMERGENCY SERVICE
Normal Business Hours
Monday   8:00 AM – 5:00 PM
Tuesday   8:00 AM – 5:00 PM
Wednesday   8:00 AM – 5:00 PM
Thursday   8:00 AM – 5:00 PM
Friday   8:00 AM – 5:00 PM
Saturday   Closed
Sunday   Closed