The talented team at Gen Ex recently installed  a new Owen's Corning Duration roof and new vinyl siding on this home in Cary, Illinois. This exterior renovation project completely transformed the home's curb appeal. For the shingle roof we installed Owen's Corning Duration  in the color Slatestone Gray.  For the new vinyl siding we installed Plygem's Mastic Carvedwood – Vintage Dublin. In addition to the roof & siding replacement we also installed all new gutters.  The homeowners and our crews are thrilled with how this turned out.
Please enjoy the before and after photos below!
 Contact us today to learn more about roofing and siding for your home! We offer FREE, inspections and quotes for all your exterior renovation needs.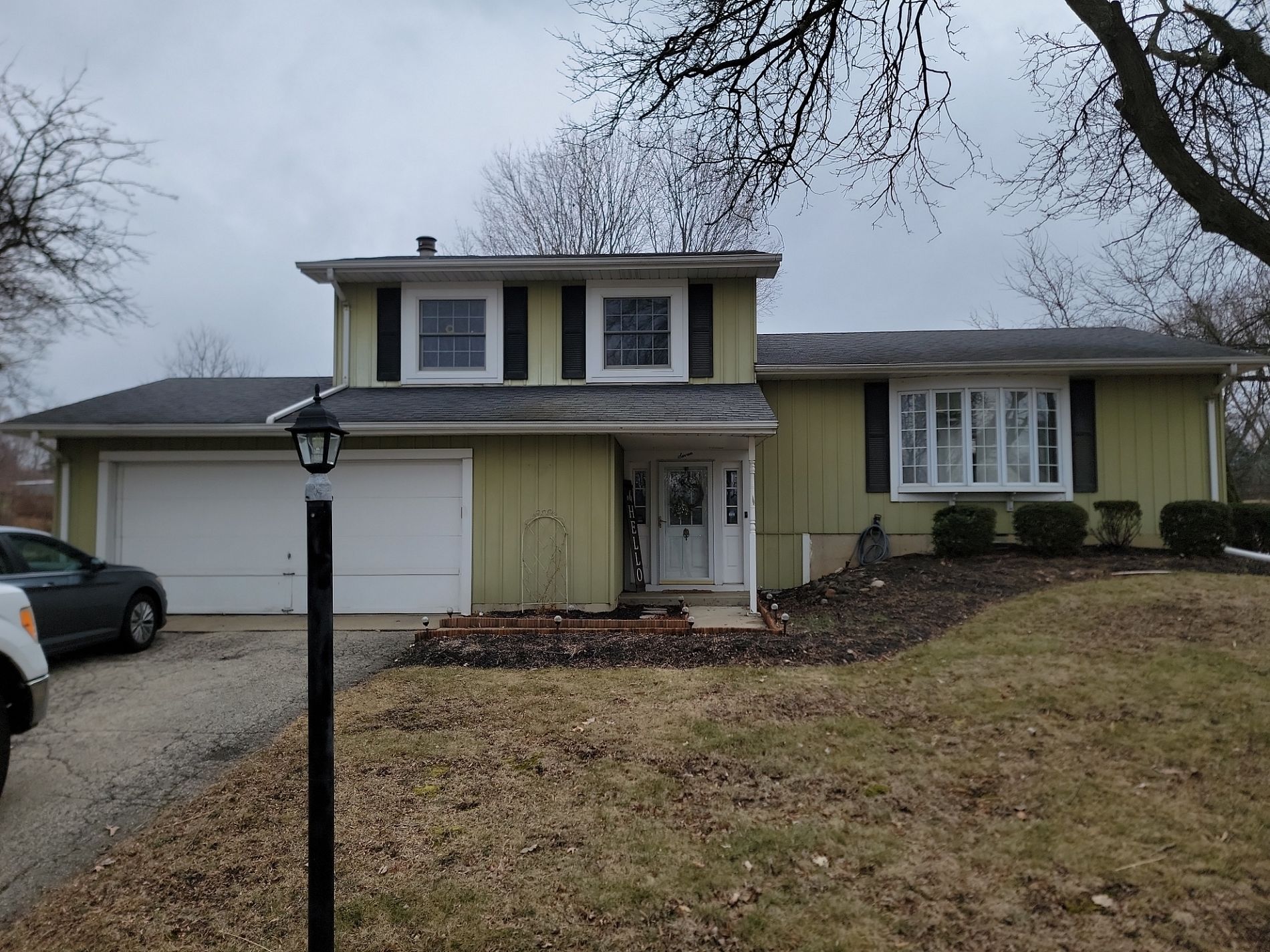 The Gen Ex Construction Difference
Safety precautions we follow include and are not limited to:
1. Keeping the job site clean at all times.
2. Protecting your landscaping with custom tarps and tables.
3. Taking before and after pictures of your property to ensure any pre-existing damages are documented, to protect the homeowner and Gen-Ex.
4. Creating and following a custom checklist for each and every job along with a final walkthrough to ensure every job is complete from start to finish. Also, answering any questions/concerns the homeowner may have.
5. We follow all appointed safety guidelines to protect the homeowner and Gen-Ex from liability
Gen-Ex goes out of the way to please our customers, and their satisfaction is of the utmost importance to us. That is why we offer a one hundred percent customer satisfaction guarantee and offer a twenty-four-hour emergency hotline. Gen-Ex also provides customers with a guarantee covering any labor errors.
Follow us on Facebook to view more recent projects, view ongoing promotions, and more!