Roof Repair in Fox Lake Illinois
Exterior Renovation Experts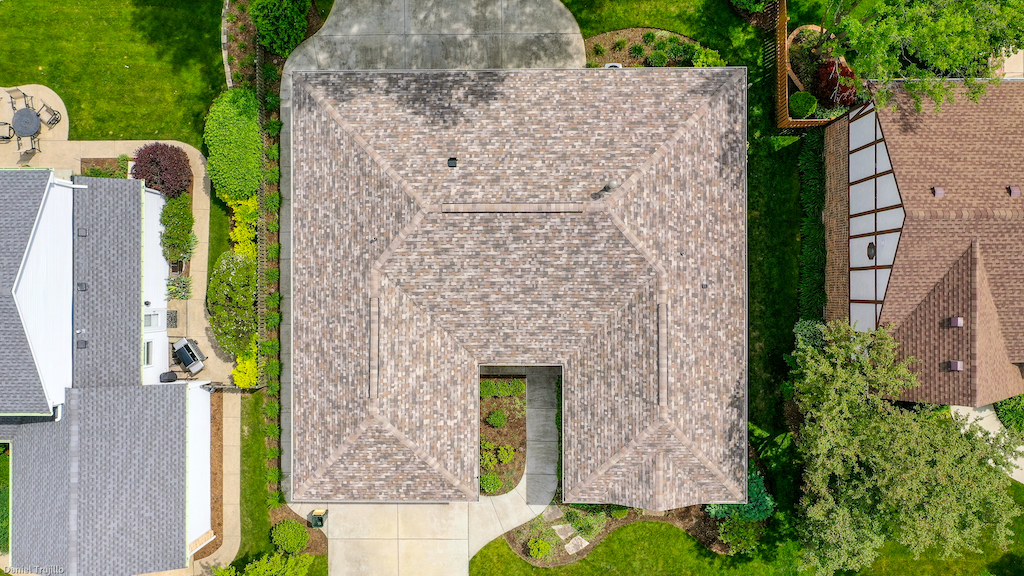 Design, Repair & Installation
Free Quotes
On Residential Roofing, Siding, Gutters, Soffit & Fascia. 
Fox Lake, Illinois Roof Repair & Replacement
When deciding which type of roof you want for your Fox Lake, Illinois home, there are many things you need to think about first. You need to talk to your roofing contractor to determine which type of roof is best for your home. A contractor will also inspect your roof and help determine if it needs to be repaired or replaced. At Gen-Ex Construction, all of our roofing experts are highly trained and provide the utmost customer service. Our team makes sure to keep the job site clean at all times, protect your landscaping and property while working, always double-checks work, and follows all safety guidelines. At Gen-Ex Construction, we go out of our way to make sure you're delighted with our work. Choose us for your next roofing repair or replacement!
Free Inspections
Free Estimates
Emergency Service
Quality Products
Roofing Repair Fox Lake, Illinois
Are you thinking about getting your roof repaired? Make sure your roofing contractor inspects the entire roof to ensure there are no surprises along the way. Have them check in the attic to ensure there is no water damage. Once they have finished the roofing inspection, you can discuss what kind of roofing repairs you're dealing with and how to get started. Some local homeowners forget that the roof is the number one thing that protects your home from bad weather. It's important not to ignore roof problems you might have. Roofing repairs actually have several benefits, such as:
Property value & curb appeal – if you are thinking about selling your home in the future, your roof can be a huge selling factor. If you take care of your roof and the future homeowners don't have to spend extra money to fix or replace it, you can ask for more money.
Prevent more significant problems from happening – if you don't get your roof repaired when it needs to repair, it can create more damage to your home's roof.
Insurance – insurance companies will know if you waited too long to get your roof repaired. The sooner you call after you notice any damage to your roof, the more your insurance company will cover. The longer you wait for roofing repairs, the more you will have to pay out-of-pocket.
Air quality – If your roof is damaged, it is easier for mold and air to seep into your home. Mold is a severe problem and can affect the air quality in your Fox Lake home. It can also cause your allergies to worsen.
Preventing roof replacement – Roofs can last over 25 years if properly maintained and repaired. Repairs are less expensive than roof replacements.
Roofing Replacement Fox Lake
Your roof is one of the most essential features on your home because it is what protects you and your family. Roofs typically last up to 20 years in Fox Lake, Illinois, before needing a replacement. If you think your roof might need a replacement, there are a few questions you should look for in your roof. Look at your roof and check to see if it has: cracked or missing shingles, weakened materials, or any leaks, mold, or rot. If your roof has any of those problems, you should call a local roofing company and get it inspected. At Gen-Ex Construction, we offer FREE consultations, inspections, and quotes. We are a company you can trust to provide quality service and make sure your roofing replacement is done right the first time.
Types of Roofs Fox Lake
A roofing replacement is an expensive decision. Before you choose any roof, you should research and talk with an expert to determine which type of roof will work best for your Fox Lake residence. A new roof can help enhance the look of your home and make it more energy-efficient. Certain types of roofs are also more weatherproof than others, so if you live somewhere that gets a lot of rain, then choosing a weatherproof roof might be a good idea. Here are a few popular types of roofing options:
Gable Roof- one of the most popular roofs in the U.S. These roofs are a triangular shape that allows snow and rain to fall off of them easily.
Hip Roof- these roofs have slopes on every side and are very durable. These are great for high wind areas and snow.
Flat Roof- flat roofs are usually installed on commercial or industrial buildings.
Gambriel Roof- has two steep slopes that create extra attic space. These are usually seen on Dutch Colonial and Georgian-style houses.
Butterfly Roof – is a v-shaped roof constructed of two pieces. This is an environmentally friendly design because it gives the home more sunlight and helps lower the cost of heating bills.
Pyramid Rood- all sides of the roof come to a point. This roof is great in high wind areas.
Contact Gen-Ex Construction Today!
Our roofing experts at Gen-Ex are highly trained and fully licensed and provide excellent customer service. We will go over all your options and help you make the best decision for your home. Contact us to get started on your next roofing project! Be sure to follow us on Facebook to keep up to date with our latest projects and news.
(815) 388-3561
Repair & Renovate
Residential Renovation Services in Fox Lake
Roofing
Siding
Gutters
Soffit & Fascia
Storm Damage Remediation
Interior Remodeling
Exterior Remodeling
Carpentry