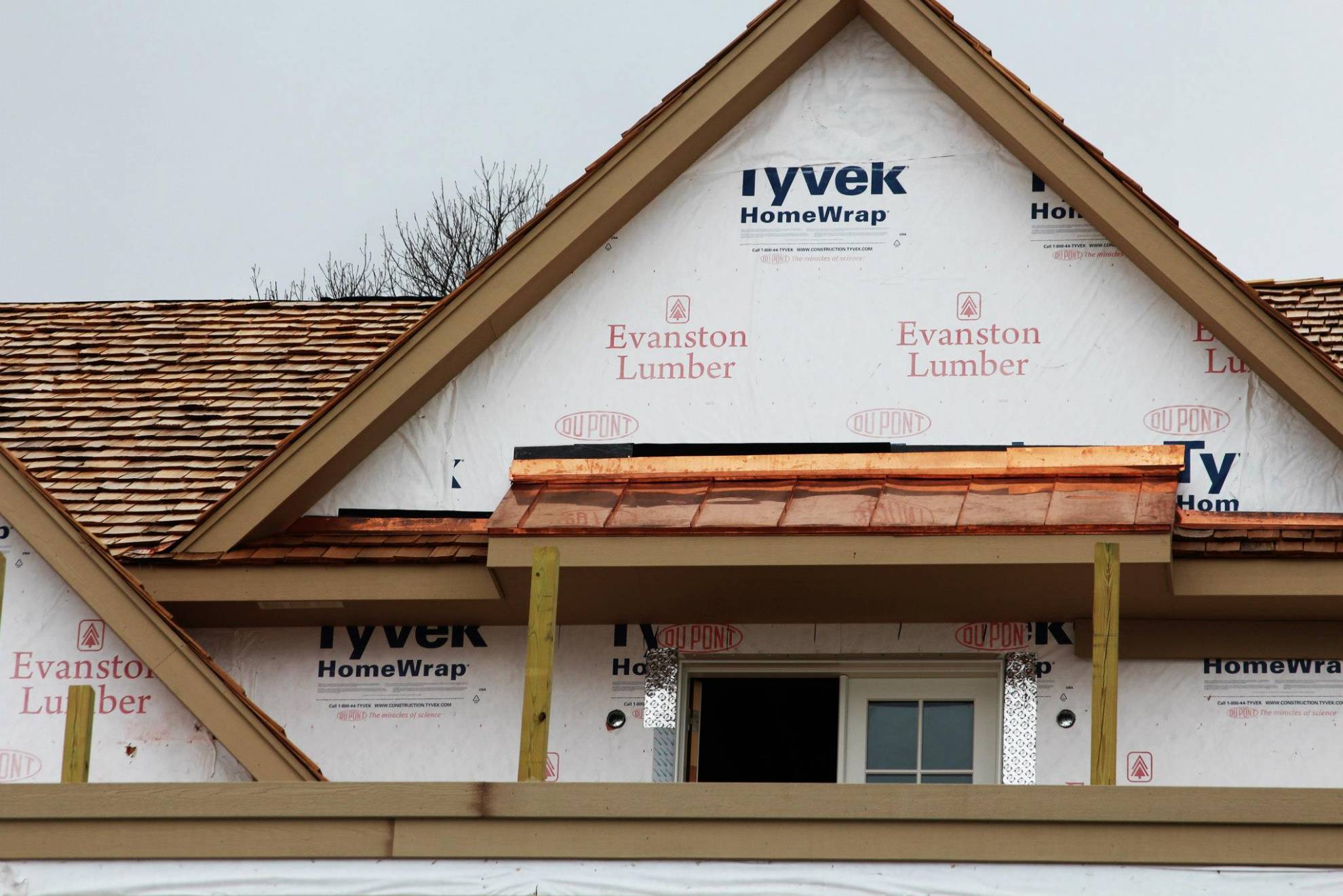 Siding Contractors Ridgefield IL.
Home siding typically lasts for 20-40 year in Ridgefield, Illinois. If you start noticing the siding on your home to warp and tear then it is a sign that it needs to be replaced. Another sign it needs to be replaced is mold and mildew. Mold and mildew indicate that your house has problems with water seepage and it's important that it's fixed right away to prevent bigger problems from happening. If you notice any of these issues call Gen-Ex Construction. Together we can give your home a new look with the experts at Gen-Ex Construction!
FREE consultations

5-Star Rating on Facebook

Emergency service

Reliable service
Siding Installation Experts Serving Ridgefield Illinois
Our professionals are fast and efficient when installing siding in Ridgefield. We can help you pick out the siding that will make your home pop! Once you choose which material you want, our team will go over the siding installation process with you. We can answer all of your questions and will show you a copy of the layout to give you an idea of what the finished product will look like.
Siding Repair Ridgefield
Storms can damage your siding and create lots of problems. Storms can create wear and tear on your siding that will need to be repaired. Our team at Gen-Ex is always ready to help with any repairs you might need. We can repair your home's siding and will always clean up the mess after. Your siding will look as if it's brand new after we are done. We also offer 24/7 Emergency Service to help when you need it most. Don't wait for small problems to get worse! Contact our team of siding experts serving Ridgefield today.
Picking the Right Siding Material for Your Home
There are many different material options for siding. Some options include vinyl, aluminum, stucco, metal, wood, fiber cement, and more. Your home type, location and budget will all factor into this decision, but there are also other issues to take into consideration. Due to its value and versatility, vinyl is the most popular material used in new home construction. That said, some siding materials will be more water-resistant than others making it more resistant to decay.
Just like many appliances in your home, energy efficiency applies to siding, as well. Siding measures its energy efficiency with an R-value. The higher the R value, the better the insulation provided which could result in savings in your utility bills. Speaking of going green, eco-friendly materials such as fiber cement are made from natural materials and are great for insulating your home.
Then there's the overall aesthetics of the siding. You may want the durability of stone or brick, but the selection will be more limited. On the contrary, vinyl siding styles, colors and textures are plentiful. Back to durability, is your siding type going to be tough enough to withstand the harsh winters and the humid summers in Illinois? With so many viable choices, get expert advice from your Ridgefield siding professionals.
Free Siding Estimates Available Now!
(815) 388-3561